Ultrasound Machine, Black & White, US-H580
Larger capacity movie playback
Automatic image loop demo
External USB storage
Compact size, clear image
Share the product
Description
1. 12.1 inch HD LCD display
2. Rechargeable battery
3. THI and Histogram function
4. Support OB Report: Chinese/English/Spanish/French etc.
Based on high-quality digital imaging technology, intelligent TGC and full 8-stage gain control, it makes image clearer. With large capacity movie playback, image automatic cycle demonstration and external USB storage, this equipment can upload image more conveniently.
As a necessary choice for clinical use , this equipment can be widely used in various fields such as expert visiting, community services, family planning services, emergency centers.
Advantages
Smooth Workflow
Lightweight and compact body, diagnosis software is simple and easy to use, and the operation process is simple and fast
Brilliant Quality
1. Larger capacity movie playback, automatic image loop demo
2. External USB storage, image upload more
3. Compact size, clear image, easy to convenient operate, strong endurance
Excellent Information processing
1. Comprehensive and rich graphic information
2. High-quality digital imaging processing functions technology, the image is clearer
Ergonomic design
1. Lightweight laptop design permits easy transportation and storage.
2. Flexible and ideal for bedside examinations.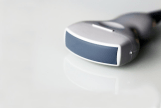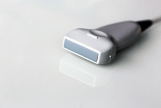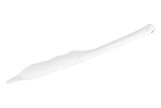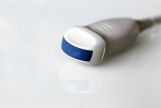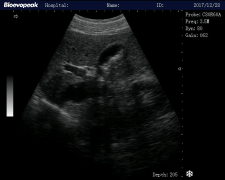 Clinical Images – Convex probe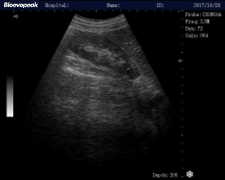 Clinical Images – Convex probe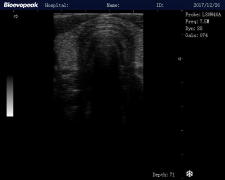 Clinical Images – Linear probe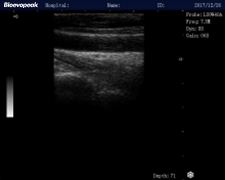 Clinical Images – Linear probe
Specifications
Model
US-H580
Probe depth
16 Levels
Probe frequency
5 Levels
Main gain
0-100%
DGC
8
Focus
4
Image storage
4920
Pseudocolor
0-7
Scanning area(angle)
3 Levels
Edge

enhancement

0-3
Linear correlation
0-5
Gamma correction
0-7
Frame correlation
0-3
Dynamic range
0-135
Cine loop
512 Frames
Body mark
97 Kinds
Image reversal
Up/Down, Left/Right, Black/White
Measurement
General measurement, GYN & OB measurement package, Andrology measurement, Cardiac measurement
Interface Ports
 RS232, VGA, VIDEO, USB*2, DICOM (preset)
Probe family
| | | |
| --- | --- | --- |
| Probe | Frequency | Depth |
| Convex probe (2.0 – 5MHz) | 2.0MHz,2.5MHz,3.5MHz,4.0MHz,5MHz | 16 level 【126,142,158,173,189,197,205,213,221,229,237,245,253,261,269,307mm】 |
| Linear probe (5.5 – 9.0MHz) | 5.5MHz,6.5MHz,7.0MHz,7.5MHz,9.0MHz | 16 level 【126,142,158,173,189,197,205,213,221,229,237,245,253,261,269,307mm】 |
| Trans-vaginal probe (5.0 – 8.5MHz) | 5.0MHz,5.5MHz,6.5MHz,7.5MHz,8.5MHz | 16 level 【126,142,158,173,189,197,205,213,221,229,237,245,253,261,269,307mm】 |
| Micro-convex probe (4.0 – 7.0MHz) | 5.0MHz,5.5MHz,6.5MHz,7.5MHz,8.5MHz | 16 level 【62,69,83,97,111,125,139,152,166,180mm】 |