Medical Cooler Box, CLR-18
Available Capacity:18L
The insulation layer is CFC free PU(Thickness is over 25mm).
Cold Life Time:24h
Share the product
Description
Features:
1.Delicate design and durable material.
2.With the good performance of insulation layer,it can keep the cold life more efficiency.
3.You can carry it by the handle on the lid,also you can carry it on the shoulders by the belt.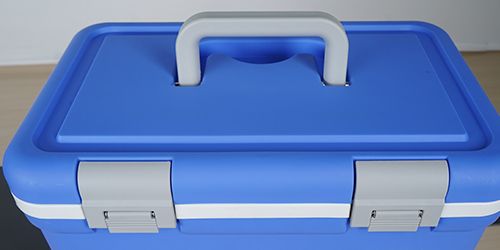 A plastic handle on the top, plastic buckles in the front.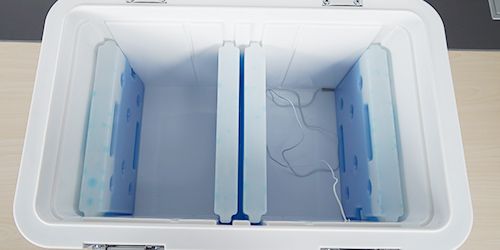 The insulation layer is CFC free PU(Thickness is over 25mm).
Ice Pack QTY & Specifications(Standard): 4 Fixed Ice Packs
Model
CLR-18
Gross capacity
18L
Dimension (W×D×H)
Internal
363×203×244mm
External
440×262×305mm
Material
Internal
PP
External
PP
Insulation layer
CFC free PU(Thickness is over 25mm)
 Ice Packs Qty
4 Fixed ice packs
Storage time at ambient temperature
24h
Net weight
3kg
Shipping Dimension (W×D×H)
450×290×340mm(1pcs./carton)